Selling your self-published book can be a great side hustle or a secondary income stream. When selling your book, you have plenty of distribution options—from local bookstores to online spaces. And Amazon is undeniably one of the most popular platforms to make your work more accessible, reach a larger audience, and capture more sales.
Following a few easy steps, you can turn your self-published volume into a marketable product on Amazon. Here's how you can do it with Blurb!
Why sell your book on Amazon?
You should consider selling your self-published book on Amazon for two reasons: First, you can tap into a massive marketplace. Second, you'll have access to robust distribution and marketing tools to reach more of that marketplace.
Amazon has 300 million active user accounts worldwide and is the most popular online store in the U.S. That means your book potentially has millions of readers. You can leverage your book page on Amazon to capture and build an engaged audience through book reviews and customer feedback.
The second advantage of selling your self-published book on Amazon is how easy it is for you to get started and the tools you have at your fingertips. You can also utilize their marketing tools, like Amazon Advertising, to get your book in front of a wider audience, optimize your campaigns and keywords, and track how your book is selling through Amazon's analytics.
Ready to start? Here's precisely how to sell your book on Amazon.
Steps to selling your book on Amazon
Decide on your book format
There are two types of books you can sell on Amazon with Blurb: photo books and trade books. Pick a photo book for museum-quality printing in hardcover or softcover and many page options. Use a trade book if you want to price your book more competitively (while still creating a bookstore-quality book).
Your format will change the way you sell your book on Amazon. Photo books sold on Amazon go through the Blurb-to-Amazon program and the Amazon Marketplace. Trade books sold on Amazon are distributed via Ingram's Global Retail Network to Amazon, Barnes & Noble, and thousands of other online retailers worldwide.
Note: All books in distribution need an ISBN. Photo books listed via the Blurb-to-Amazon channel get a free ISBN if you don't assign one during photo book creation. Trade books have ISBNs by default. If you plan to use your own ISBN, do not assign it to your book until after you've ordered and reviewed your proof copy or you are certain you won't need to make any changes.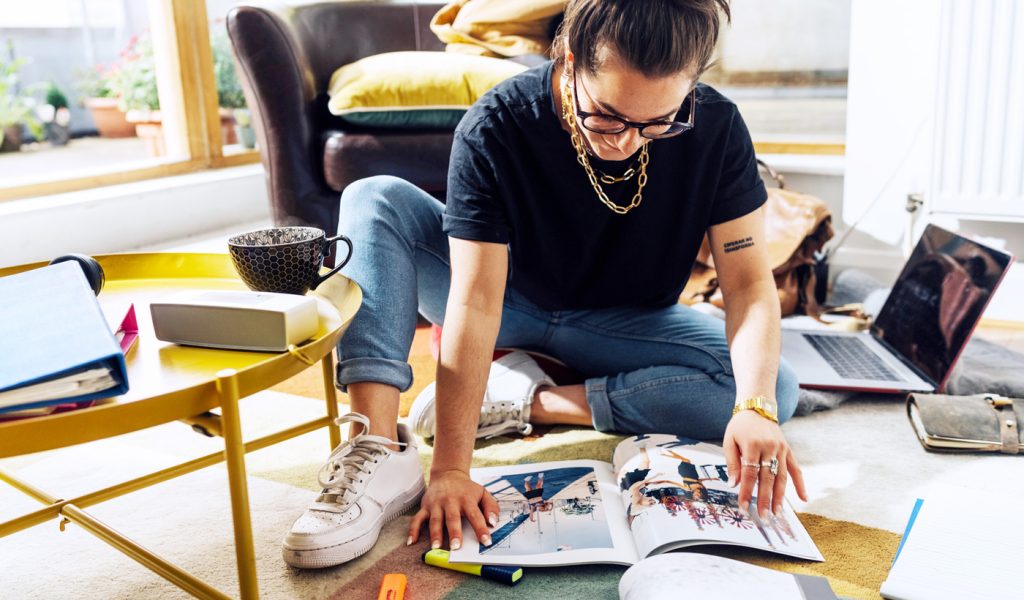 Order a proof copy
Once you list your book in the Amazon distribution channel it can't be edited or fixed, so you'll want to ensure the book you're sending is exactly the book you want your customers to read. That's why you should always order a single proof copy of your book before you start the process.
When you get your proof copy, check for the usual error suspects: margins, page numbers, copy, and image resolution. A second pair of eyes doesn't hurt when it comes to typos. If you have a willing friend or paid editor, ask them to proof your book.
If you notice any issues, edit your book file and upload the new book. Then order another proof and do the process again! You'll want the proof in your hands to be perfect before you list it on Amazon.
Complete your Blurb profile and book details
Once you have your perfect proof, it's time to set up your Blurb profile and book details. Spend some time writing a catchy, enticing description of your book—complete with keywords people might use to search for it.
You'll also need to provide some additional information. This can include an author bio and photo. All of the above will be shown to your potential buyers, so make sure it's exactly how you'd like it!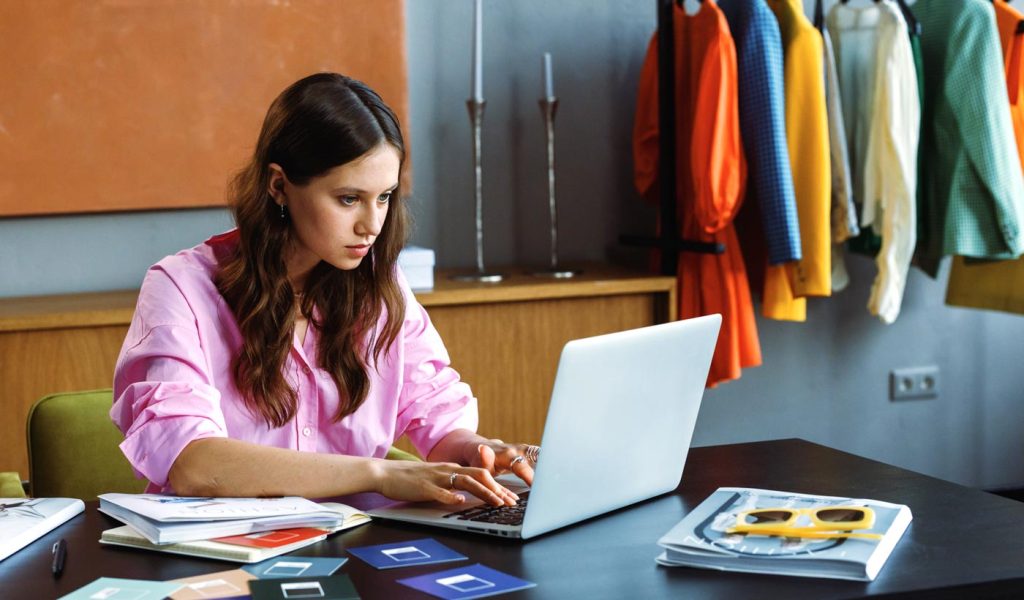 Set your retail price
The next step is to set your retail price for your self-published book, also known as the list price. This is how much your customers will be charged for the book. Finding the balance between making a profit and keeping the price competitive is an age-old challenge that authors have always faced. Learn more in our ultimate guide to pricing.
If you're selling a photo book, remember that Amazon charges a flat fee per book plus a percentage of your list price. You control the profit amount but can't control the Amazon fees or the cost of manufacturing your photo book.
When it comes to trade books, you still set the overall list price, but the markup system is a little different when distributing with Ingram's Global Retail Network. You can also adjust the wholesale discount, which changes how much a retailer pays for the book. The more you discount your book, the more retailers will pick it up, but the less profit you'll make.
Once you set your price, submit your book! But be patient; it can take 3 to 14 days on average for your Amazon listing to appear, depending on your book and channel.
Create an author page on Amazon
Once your listing appears, you should create an author page with Amazon, as your Blurb profile won't carry over. First, go to Amazon's Author Central and create an author account (yes, even if you already have an account on Amazon).
Follow all the instructions, ensure your author name is the same as the name you entered on your book listing, and search for your book. When you find your book cover, select that book and confirm you are the author.
Look out for an email from Amazon confirming your account. From there, you'll be able to customize your author page with photos, biography, upcoming events, and links to your website and blog!
Promote your book
Your book is live on Amazon, so it's time to promote your book! Here are some steps you can take to get the word out:
Share your book link and description on social media.
Create an email list to build a community of interested readers.
Start a blog and discuss topics related to your book to continue building interest.
Request reviews from your purchasers.
Your book gains visibility on Amazon the more it is purchased, so be sure to direct people to Amazon to buy it. People can't buy books they don't know about, so get the word out!
Tips for selling your self-published book on Amazon
Selling your self-published book on Amazon gives you the benefit of millions of potential readers, but it also means fierce competition. You need a good marketing campaign because, unlike traditional publishing, self-publishing requires your marketing skills and efforts. Even with the fierce competition, you can still make a steady income stream using a few tips.
Research your genre
Some genres sell on Amazon better than others, so research the popular ones to improve your marketing capabilities. You must first write the book, so it helps to have a talent for writing a particular genre. If you don't have a knack for the genre, you can even hire a ghostwriter to help you author and organize ideas.
Carefully pick a price
Your prices should be competitive, but you also need to make a profit. Therefore, knowing how to price a book to sell is essential. Determining the price point for your books is one of the most challenging decisions, but it can make or break your income. You might get it right immediately, but it also might take some experimentation with marketability. You can offer different books at different prices or occasionally adjust the price of your book to determine your revenue potential.
Spend time on cover design
One element in attracting buyers is the book cover—designing the best book cover is vital to the success of your book. You need a good cover that illustrates the book's story and captures reader interest. Think of the book cover as a first impression, so it should represent the book's quality and content.
If you're not a designer, you can hire a professional or find book cover templates online. Either way, make sure you take the time to edit or customize it until it is a scroll-stopping experience.
A professional page layout can increase the value of your book as well. A well-designed book from cover to end page makes a huge difference in how people perceive (and review) your book.
Learn five tips for a standout book cover.
Think through your title
A book's title is arguably more challenging to write than the book's content, but it's also the most important if you're going to sell your self-published book on Amazon. The title must be catchy without sounding advertorial. It should also represent the content of the book in a few words. Because it's such a short amount of text, the title might take time to determine, but a good title will grab the reader's interest and come up quickly in related search results.
Hire an editor
Our final tip, before you sell your book on Amazon, is always to have your book professionally edited. Feedback from readers will undeniably affect your sales, and an editor can help you avoid gripes about typos or confusing plotlines in public reviews. A professional editor can help you every step of your way—from developmental edits that help you work through character development to copyediting that corrects awkward sentences and grammatical errors. Don't underestimate the incredible impact a good editor has on your book.
How to get more sales
Include Amazon keywords
One component of good search results is to find Amazon keywords and include them in the book description. Finding the right keywords is difficult for anyone unfamiliar with search engines, but you can use Google's Keyword Planner or Publisher Rocket to help you.
Learn how to master SEO as an author.
Advertise
One of the best ways to get more sales on Amazon is to invest in paid advertising services from Amazon or other third-party sites. Amazon has its own ad platform that allows you to target potential customers by their interests and searches. These ads will appear when they search for specific keywords related to your book or as banner ads elsewhere on the site.
Create a website
Many authors have found success by creating a website devoted to their books with links to buy them. This could be a great way to promote your books and direct people to the platforms where you sell them. You also want to create a social media presence for yourself as an author, which will help you build an audience.
***
Check out our selling books on Amazon page for additional tips or to get started on selling your book today!